Massive Project Adds Up To More than 500,000 Sq. Ft.
Englert was contracted to provide roofing materials for most of the buildings in the Cypress Cove complex including the Harbor Building, Cypress Villas, the Club House, The Inn, Car Ports, The Lodge, the Yacht Club, mail kiosks, the Lakeside Café, and the Dog Park and Garden. The total square footage of roof surface covered was 525,530 square feet. 
They chose Englert's S2000 series snap lock roof panel system. The S2000 metal roof panel is a 1 3/4" integral snap-lock metal roof system.
Project Overview
Location: Fort Myers, Florida
Contractor: Christel Construction
Installer(s): CFS Roofing Services, LLC. Department Manager: Aaron Manuel, Operations; Manager: James Admire; Superintendent: Gabriel Lopez; Foreman: Jeremias Elias Castro Garcia
Manufacturer: Englert, Inc.
Underlayment: Polyglass MTS Plus
Fasteners: Triangle Fastener ULP Pancake Screws
Roofing panel(s): Englert S2000 w/ Striations, 24 ga.
Coating: Bone White Kynar
Ventilation: Vented Ridge
Rain Management: Shop Fabricated 8" Box Gutter w/Englert 24 ga. Bone White sheets
Sealant: Tite Bond Metal Roofing Sealant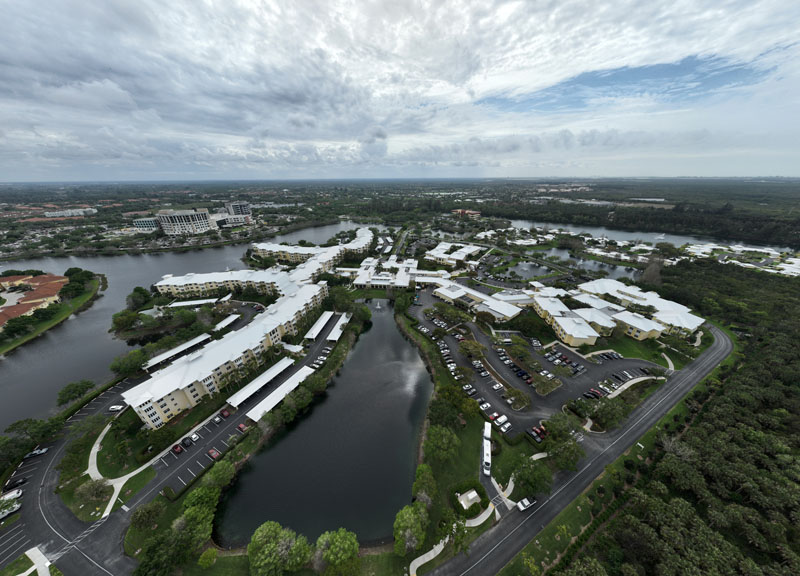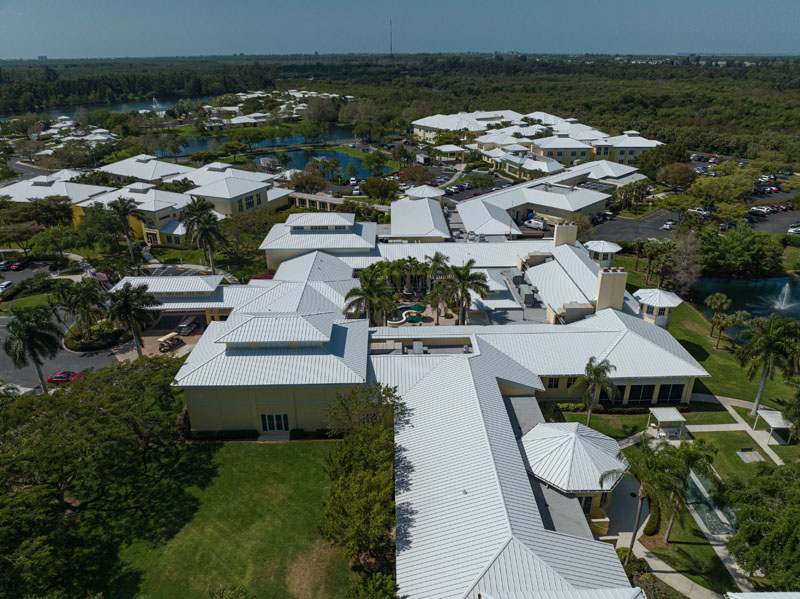 Englert worked directly with the roofing contractor, CFS Roofing Services in Fort Meyers, who already had an established relationship with Englert and has utilized the products in the past. This project was massive in scale and the construction team had to fight through COVID and supply chain issues to complete it. The project was so enormous that Englert had to continue operations around the clock to produce enough clips for the panels. Everything had to be staged down to the minute detail to make sure that both material and labor were appropriated in a timely manner.
In addition to the magnitude of the project, the team had to deal with the architectural complexities of the design. There were cupolas, turrets, hexagonal and circular areas, and overhangs that needed to be covered. And it all had to be coordinated building by building. It took 12 months and 20 days to complete this massive undertaking, but the results speak for themselves. Additionally, Englert Inc. provided a weathertightness warranty on this project for the next 20 years. The structural durability along with the engineered beauty of the roof is impressive. This complex will be a safe and welcome home for residents for decades to come. MR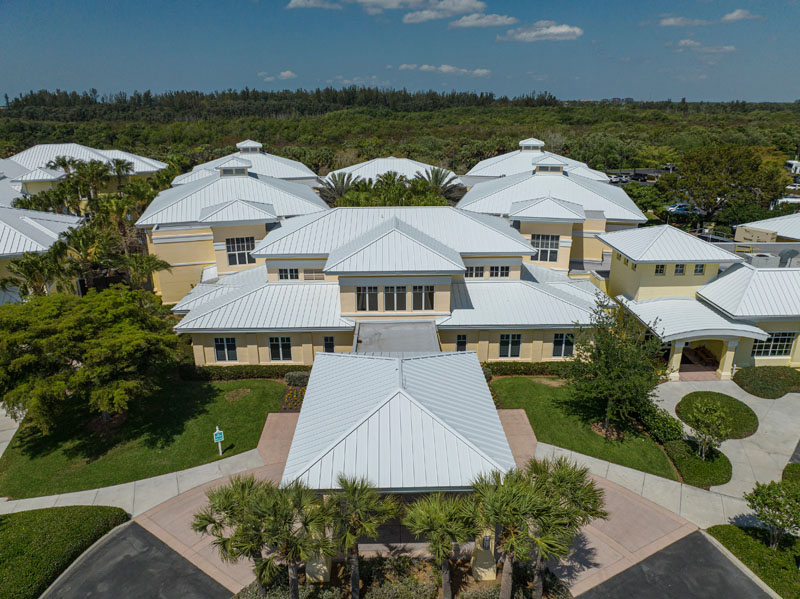 ---