By Brian Haraf, Metal Sales Manufacturing Corporation
Metal roofs have become a top choice for many homeowners looking to build or remodel to achieve cost-effective, energy-efficient housing. As a contractor, you can provide more of what potential customers want by focusing on all the benefits that metal roofs can offer.
Modern material choices offer aesthetically pleasing alternatives to traditional metal roofing, which boosts curb appeal and increases home value — attracting more buyers with deeper pockets. Let's take a look at the must-have features that homeowners really want in a metal roof to make your sales feel effortless.
Metal Roofing Offers an Energy-Efficient Alternative
Many homeowners are motivated to make energy-efficient housing decisions. Between environmental concerns, rising energy costs, and the allure of saving money — energy efficiency is becoming a leading concern in the home buying or remodeling process.
Metal roofing options can provide an energy-efficient alternative to traditional asphalt shingles because:
• They are lighter in color
• Metal cools more quickly
• Many manufacturers use reflective technologies in manufacturing
• Metal is typically installed along with additional layers of insulation.
Homeowners Love Low-Maintenance Solutions
It's rare to find a homeowner who enjoys giving up their weekends to tackle home maintenance. For many, it's a necessary trade-off, but if given a chance to choose longer-lasting materials, those same homeowners are easy to convince.
Contractors can promote the low-maintenance benefits of metal roofs, which often last decades longer than traditional shingle roofs with little to no maintenance throughout the entire lifespan. While other homeowners are trying to juggle a roof replacement every 20 years, those with metal roofs are enjoying a little more financial freedom.
Metal Roofing is a Weather-Proof Solution Suitable for All Environments

Whether you're selling roofing materials in Tornado alley, the brutal winters of the Northeastern US, or along the Gulf Coast — metal is always a durable option. Contractors and material providers can lean into the weather-proof benefits of metal roofs, offering clients cost-effective protection against the strongest storms.
Metal roofing panels tend to have the highest durability ratings of any material on the market, outperforming even the highest-rated shingles for their resistance to high winds and damaging weather.
Metal Roofing Offers a Long Lifespan
A long lifespan is a big selling point in building materials. As you work with your clients to design their dream homes, you can add value to your services with metal roofing options that simply outlast other materials on the market.
For example, asphalt shingle roofs typically require tear-off and replacement every 20-25 years. By comparison, most metal roofs last at least twice that long. Typical metal roofing manufacturers offer a minimum of a 50-year product warranty. However, these roofs have lasted well beyond that mark, with many holding up for 70 years or more.
A long lifespan is good for a few reasons. For one, it saves homeowners a lot of money on maintenance costs over the life of their homes. And for two, the longer a roofing material lasts, the better it is for the environment. Over 50 years, many homeowners with traditional asphalt shingle roofs will pay to replace their roofs twice. And each time, the waste goes to the landfill. With a metal roof, you can offer your clients freedom from expensive maintenance costs as well as an eco-friendly alternative that can be recycled after it's removed from the home.
With Metal, Homeowners Get More Value
With the long list of benefits that metal roofs offer, contractors and suppliers that promote metal roofing materials are offering their customers best-in-class value that adds value to the home. That's right — the same great selling points that are behind the growing popularity of metal roofs for residential homes translate to higher resale values for those homeowners.
How does a metal roof translate to a higher home value? It's simple — buyers are willing to pay a little more for a home that will save them money with lower heating and cooling costs as well as fewer maintenance expenses. With a metal roof, homeowners have a big selling point that can help them get higher offers in less time. For contractors and suppliers, it helps to remind homeowners of the potential resale value when discussing material options.
Contractors Can Provide a Cost-Effective Roofing Solution
Metal roofing, which is typically made from cold-formed steel sheets, is a cost-effective building material. Not only does a metal roof offer decades of durable protection for any home in a wide range of environments, but it does so without a significant added expense.
Metal roofing products made from cold-formed steel can be mass-produced, significantly lowering the associated manufacturing costs. This means that even when manufacturers add reflective coatings and other performance-enhancing technologies, metal roofing is still a cost-effective roofing solution for contractors and homeowners. And, at the end of the day, most decisions always come down to what's on the price tag.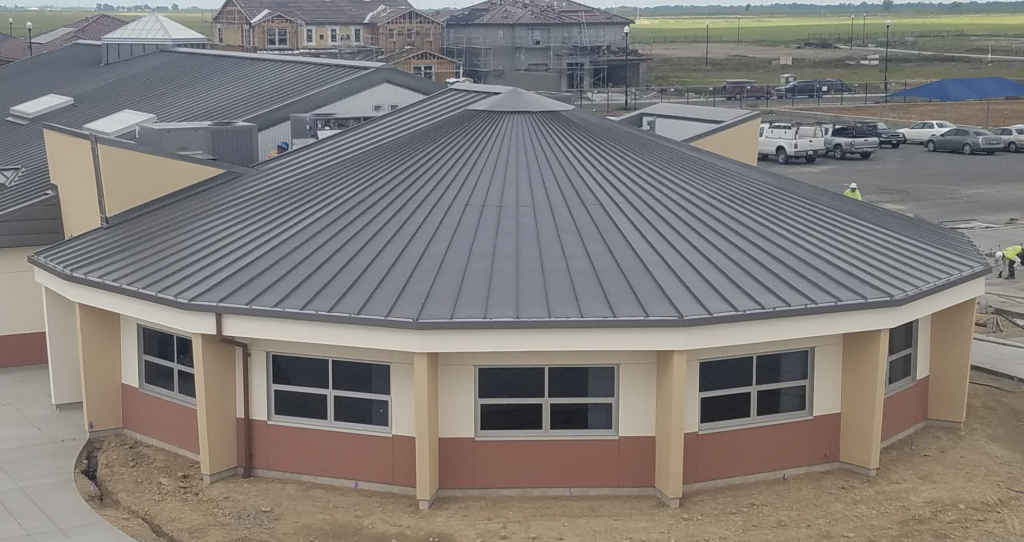 Modern Metal Roofs are Aesthetically Pleasing
If you're still concerned about the salability of metal roofing for residential use, rest assured that modern metal roofing solutions are aesthetically pleasing. With more residential applications, manufacturers are catering to the demand for seamless, modern designs. For example, many homeowners are choosing standing seam metal roof panels that feature concealed fasteners for an attractive design.
It's true, metal roofing was once primarily used in agricultural and industrial buildings. In those applications, looks aren't terribly important, so manufacturers tend to provide exposed fastener panels featuring corrugated designs. Today, modern solutions for residential homes offer much more variety, so homeowners don't have to worry about making their homes look like tool sheds. Some manufacturers even offer enhanced designs modeled to look like high-end shake shingles instead of flat metal sheets.
Conclusion
Metal roofing has become a popular choice in residential construction. It's a choice that's driving consumer demand. Now, many contractors have customers asking for building materials that offer an aesthetically-pleasing design with energy-efficient performance and low-maintenance upkeep. Metal roofing is offering a compelling solution that has become easy to sell, providing an easy way for contractors and suppliers to add value to their services. MR
Brian Haraf is the VP of Sales and Marketing at Metal Sales Manufacturing Corporation. With 21 facilities nationwide, Metal Sales manufactures metal roof and wall panels for the agricultural, commercial, architectural and residential markets since 1963.