Metal of Honor awards: 7 Website: www.malcotools.com PHONE: 320.274.7387
Malco is a leading manufacturer of high-quality, American-made tools that set the standard for efficiency and safety on the job.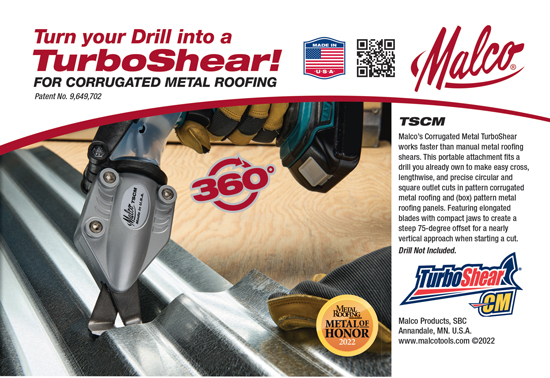 Malco's approach to innovation is one of continuous improvement. The original TurboShear® was first introduced in 2003, and Malco has since introduced 16 additional drill attachments and air tools for cutting and fabricating a broad range of building materials and sheet metal, including a full line of TurboShears for the metal roofing trade.
The powerful jaws of the TurboShear® Heavy Duty navigate precise cuts in up to 18-gauge steel, including straight, curved or square cuts. The slender, elongated jaws of the TurboShear® Corrugated Metal easily follow corrugated and trapezoidal profiles of building and roofing panels. And the compact TurboShear® MD double-cut head navigates 90° outside angles and is ideal for cutting through seams.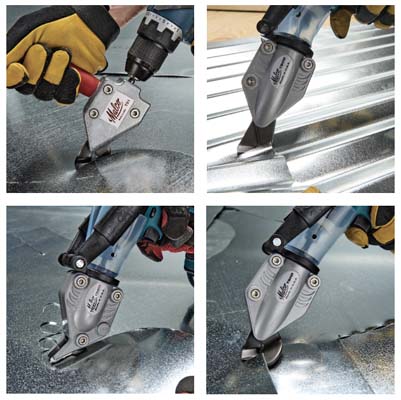 For more information, visit www.malcotools.com. MOH
By Malco Products
---