Metal of Honor awards: 1 Website: www.sharkskinroof.com PHONE: 877.742.7507
When Denver University ("DU") set out to roof the new Dimond Family Residential Village, a building with 250 dorm rooms, a dining area and numerous common areas, they knew they would use metal roofing panels comprised of copper. DU has utilized copper on many of the roofs and external siding applications throughout campus due to its unique aesthetic appeal, exceptional functionality and renowned longevity.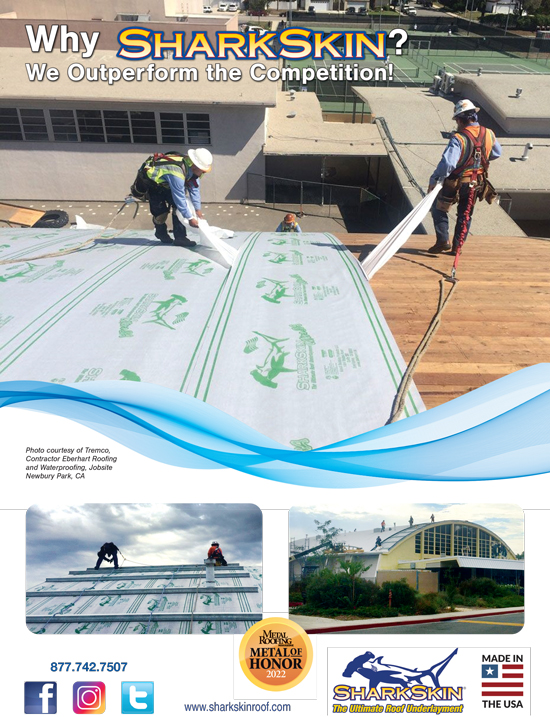 Installing contractor, Superior Roofing, teamed with local manufacturer, Schafer and Co., to install over 30,000 square feet of double-lock standing seam copper panels. To assure the best results, Superior used a crane to hoist copper coils and a portable roll-former to the top of the four story building so that each panel could be manufactured on-site to a bespoke length and installed immediately. This minimized material waste, decreased loss due to damage and conserved space on a tight jobsite.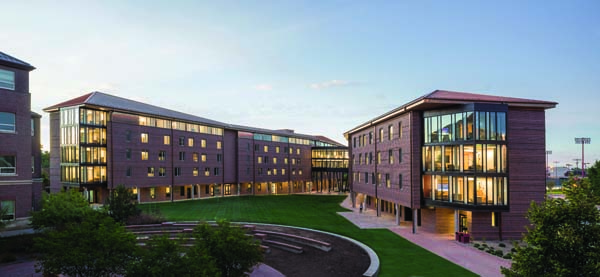 Given the extraordinarily long lifespan of copper roofing material and its high level of thermal conductivity, selecting the right underlayment for the project was paramount. The parties involved came to the conclusion that the best possible roof underlayment was Sharkskin Ultra SA®.
Sharkskin Ultra SA® was the underlayment of choice for a number of the features and benefits it provided the project. Because of its superior adhesion, at low temperature, the underlayment could be installed in Denver during the cold fall and winter months. Its 12-month UV protection meant the interior of the building was protected without interior work delays, even before the copper roof panels had been installed and the roof completed. Sharkskin Ultra SA's slip-resistant walking surface provided sound footing for roofers and other trades working on the roof. Along with its high temperature resistance under copper panels in a mile-high environment, its high tensile strength and anti-oxidant coating formulation will provide a long term moisture barrier for the roof system.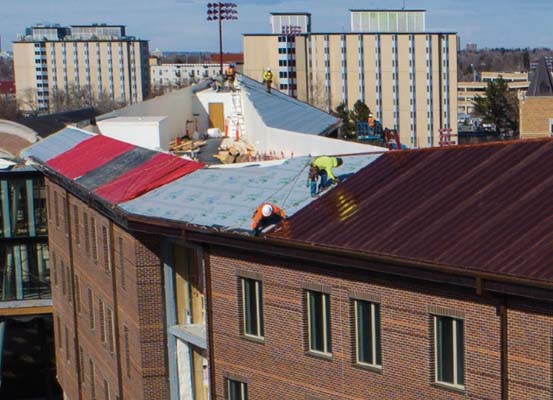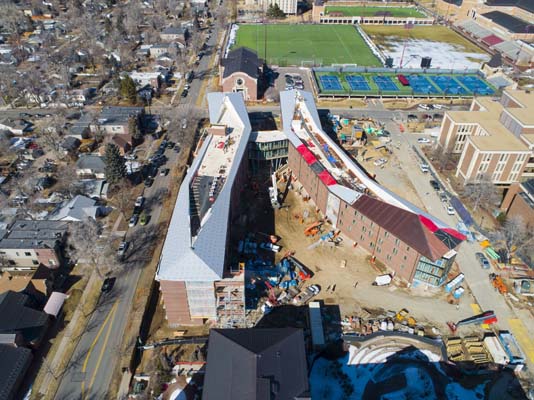 Sharkskin Ultra SA is also a Green product, its synthetic butyl adhesive contains no VOCs and the engineered woven substrate is produced from polypropylene. In addition, the product is manufactured in the USA. MOH
By Kirsch Building Products
---