Metal of Honor Awards: 2 EMAIL: [email protected] PHONE: 877.289.3030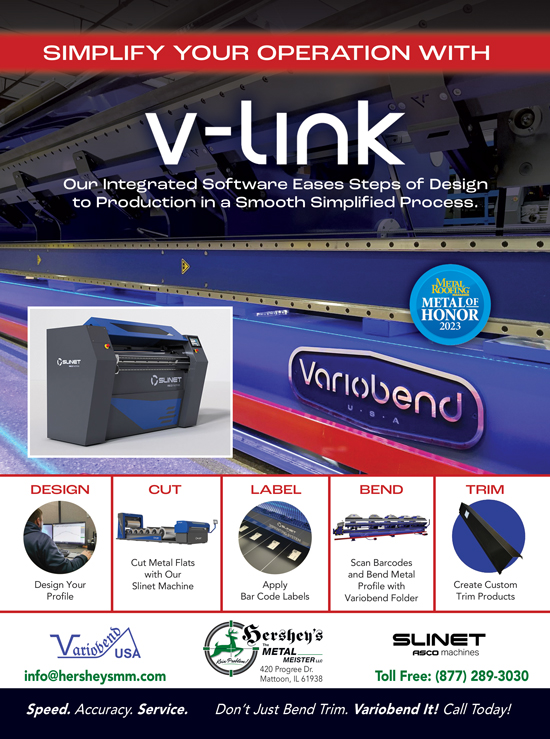 We are very humbled by the Metal of Honor nomination and will continue to do our part in providing quality products along with unmatched service to accommodate our customers.
We have some exciting news to share regarding new features and new machines we are bringing to market.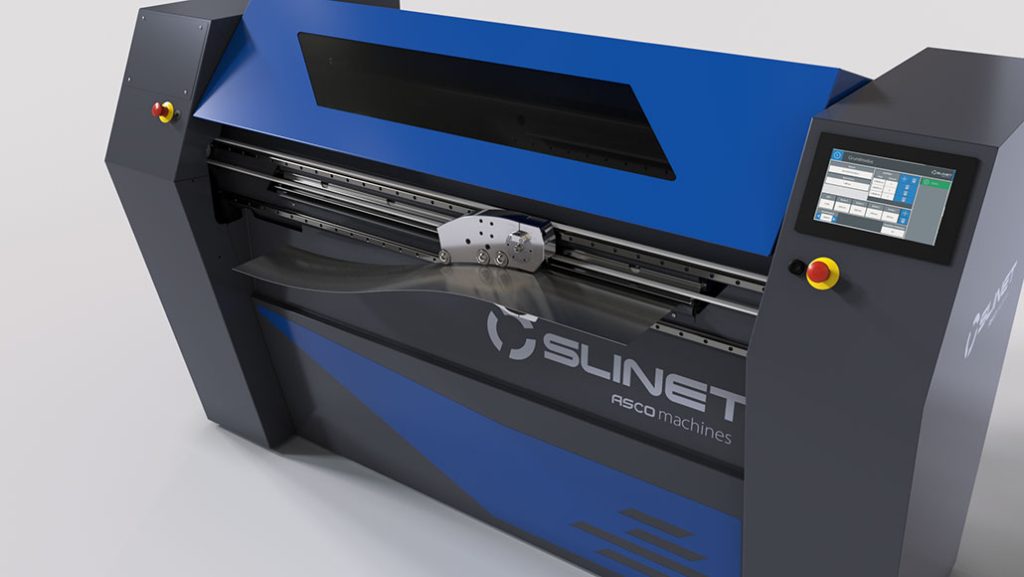 Slinet S1.0 cut-to-length automatic slitter. This slitter is where performance and simplicity meet. For an affordable price that fits your budget, you still get automatic knife adjustment, crosscut, and user-friendly touch screen controls.

Halo H6.1 uncoiler. This machine will rival any existing uncoiler and pairs very nicely with our Slinet S1.0. It features a 7-inch main shaft, a strong tube steel frame, 6-ton capacity, and the ability to feed up to 300 feet per minute. We are excited to see the impact it will have on the metal market.

V-link integration. This integrated software allows our machines to be networked together. Utilizing a barcode system, we can bring efficiency to your trim manufacturing process from design to finished product!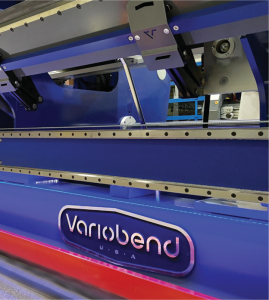 We strive to meet and exceed the needs of our customers and will continue to provide solutions for your trim production demands.
You may have also noticed we have recently changed our Variobend logo! We concluded that a nice facelift was needed and are excited to see our products display our new look!
We want to thank everyone for their part in nominating us for this award. We commit to doing our best to make sure we deserve it for years to come.
Thank you! MOH