Drexel Metals Provides More Than Tools for Growing Customer Base
Regional roll formers and metal roofing installers are good at what they do: manufacturing and installing metal roofing. Drexel Metals has been reaching out to those quality manufacturers and installers to provide assistance with the other details of the business that make a metal roofing roll forming or installing operation successful.
"We call it 'Mindless Convenience,'" said Brian Partyka, Drexel Metals Vice President of Sales and Marketing. "As an installer of Drexel products, we become your back office, allowing you to do the things that make you and your company more successful. We offer our contractors virtually everything they need, from pre-bid support to job closeouts. Our top-quality materials in the color you need can be delivered on-demand, allowing you to get started on a job as soon as the contract is signed. No more idle crews waiting for panels to arrive. You'll have greater flexibility and greater control over your business." 
As your "back office," Drexel Metals has invested in the testing of the systems you install and backs the warranties of the company's Certified Installers and Authorized Fabricators. That support has helped Drexel Metals win the prestigious Metal of Honor award from the readers of Metal Roofing Magazine for the 14th time. The installers and fabricators that make up the ARM (Association of Regional Manufacturers) of Drexel Metals have taken advantage of local control, more efficiency, freight savings, less scrap, and the ability to provide "metal roofing on-demand." "These products are 100% Drexel Metals site-certified via our Quality Assurance program and sized to exact dimensions for superior applications," Partyka said. "As an ARM member, we become your 'back office' partner, allowing your team more time in the local market."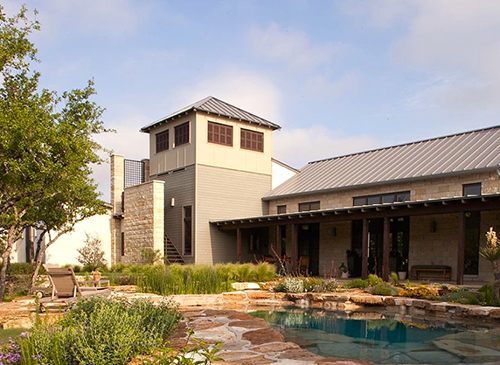 Partyka added that the ARM program provides access to the wide variety of metal roofing products offered by Drexel Metals, approximately a dozen profiles to help contractors satisfy their customers.
These tested products come with the Drexel Metals Certified Installer Program. Highlights of the program include:
• Drexel Metals installer who services a local area by manufacturing and/or installing Drexel Metals Metal Roofing branded systems.
• Drexel Metals acts as the installer's back office support while the contractor focuses on building the local market through Drexel Metals marketing initiatives, code approvals, and full system program.
• Participates in Drexel Metals Weather Tightness Warranties Program.
"Our ARM program takes the production of the metal roof panel from the traditional factory to a local service area or even right to the job site," Partyka said. "We integrate the entire supply chain from the steel or aluminum mill to the installed roof. We work with owners, architects, designers, and consultants to control every component used from the deck up, to create the complete long-lasting, watertight metal roof system." Drexel Metals offers its roll formers and installers quality products and support, including:
• Engineered metal roof systems
• Fully tested clips and fasteners
• Complete range of tested systems to complement your offering
• Weather-Tightness Warranty participation and backing
• ES-1 Perimeter Edge Systems
• Full "back office" support, allowing you to focus on growing your business
• Marketing tools and support
• Access to Metal Roofing Alliance membership and leads
• National Account Program participation
• Machine maintenance and QA Program
• Custom fabrication support and supply
• Specification support
• Outstanding customer service … we are customer obsessed!
Drexel Metals Inc. is headquartered in Louisville, Kentucky, with locations in Philadelphia, Baltimore, Tampa, Port St. Lucie, Denver, and more than 60 ARM of Drexel Metals' Authorized Fabricators throughout the U.S. Drexel Metals also has sales offices located throughout the country. For more information, call 888.321.9630 or visit www.drexelmetals.com.
Metal of Honor awards: 14  |  Website: www.drexelmetals.com  |  PHONE: 888.321.9630