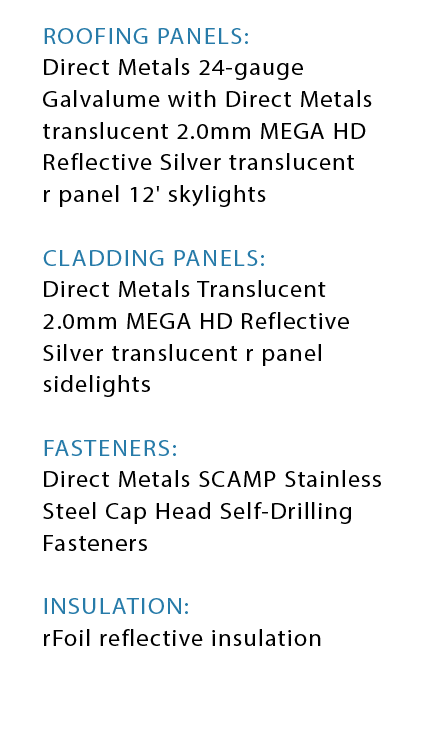 Direct Metals Inc. (DMI), a distributor and manufacturer of building components focused on the residential and commercial roofing industries, unveiled its brand-new 26,000-square-foot corporate office and distribution center in the second quarter of 2020. The building is designed and built to withstand Category 5 hurricane winds. 
The many state-of-the-art products utilized on this new facility include: DMI-designed 300 series stainless capped SCAMP drill screws installed on a 24-gauge Galvalume roof; 2mm polycarbonate panels installed in roof and sidewall locations to maximize reflectivity, increase light transmission, and conserve energy during the hot summer months; foil insulation installed under the roof to maximize reflectivity; 2mm polycarbonate ridge cap and vented RAZORBACK closure to help ventilate the roof ridge; foil underlayment under the concrete floor to help prevent moisture; and a standing seam mansard metal roof installed with DMI roof clips and fasteners.
DMI has more Dade County and Florida and Texas building code approvals than any other fastener distributor in the country. Many products on this building meet those codes.
Direct Metals — www.directmetalsinc.com