7 Benefits of Using Visualization Technology in the Sales Process
By Renee Kopp, Hyphen Solutions™
Visualization technology is an extremely effective bridge between the initial "shopping and thinking about a project" to the final decision to buy. In particular, this is a game changer for metal roofing and building projects with a 40–70-year lifespan. The life-like views and virtual design approach instill confidence that the customer will love living with the project for decades.

How does this happen? For the customer, they enjoy an interactive way to select and instantly view photographic outcomes of every color, material and design option with a few clicks. It engages the customer in a self-serve manner from any device and simplifies selections and design all in a convenient experience. For the Supplier, sales convert more often and faster as critical purchase decisions are expedited and design center time is reduced by 2/3. Utilizing virtual design tools and digital product catalogs and samples also means less investment in physical samples and models, which saves money while actually giving an enhanced customer experience.
In fact, visualizers can help bring a project to life in more ways than imagined. For example, you can adjust time-of-day lighting to see how shadows fall on the project. And, you can see how metal roofing and material color will fade over the years. Do you want to see what it will look like on the project and property? Just upload a photo to see selections come to life in your project image and view it in 3D from every angle. Are you building a new structure? Upload the site photo, place it on the property, and start decorating.
Here's the bottom line: Visualization software offers an extremely effective approach to help buyers understand and fall in love with your offerings while moving quickly down the path of purchase. The benefits are significant with more leads, an expedited sales cycle, faster design and integrations to connect every step of the sales cycle.
How does it work? Here are a few key takeaways on the benefits of visualization technology to any sales approach:
1 Reach More Buyers Anytime and Anyplace with Visualization Technology.
Gain more visibility for your metal roofing and buildings with a strong online presence with photographic visualization. Not only do visualizers put all of your products in front of more eyes, but they also enable buyers to actively select and see their choice of metal roofing and building projects instantly. This is all conveniently done on any device at your website whenever and wherever the customer wants. However, you market to gain new prospects and capitalize on prized word-of-mouth referrals, make the most of your customer experience with visualization technology to effectively engage and convert your prospects with an interactive experience.
Visualizers provide a proven 300% increase in website time and it becomes the most trafficked area of the site.
2 Give Wow Moments with an Interactive Visualization Experience.
Photographic visualization puts every option in every combination at the buyer's fingertips in a very effective visual and interactive format. With a try-and-see approach done in a few clicks, you can showcase every product, color and design option to quickly see exactly what products look like. With instant life-like views of options in a scene or applied to their uploaded project photo, it's easy to help buyers understand how your products fit their needs and personal style and deliver their dream project.
3 Capture and Convert More Leads.
Now that you have their attention and they have invested time to create their ideal project with your products, they can save, share and take the next steps to make the project real. It's easy to request a quote, schedule an appointment, drop items into a shopping cart, request a home visit and more. This gives a qualified lead with contact information, detailed selections and a vision of their dream project already established.
More than 75% of identified Visualization users BUY.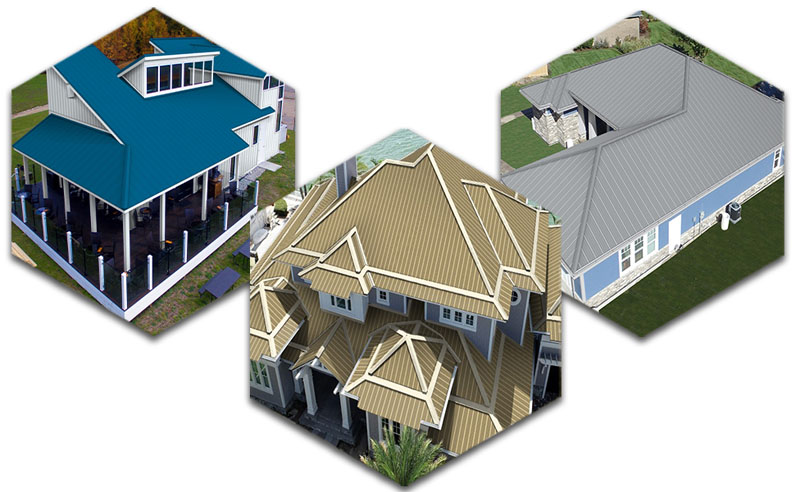 4 Build Project Confidence and Close More Sales.
Customers using virtual design tools are more willing to buy. Bringing a project to life in an interactive 2D, 3D or VR/AR experience gives the "project vision" and peace of mind with views from every angle, comparison views and designer packages applied in one click. This takes another huge leap forward with AI-based photo-upload technology when users can upload a photo and see options applied to their image. You can even upload a site photo and use 3D to nest and decorate a building while viewing it in the actual environment. Then add the bonuses of time-of-daylighting and views of color fading over 10, 30 or 50 years, and the buyer has more information on the look and feel of a project than ever available before.
This is even more crucial to the decades-long life span of metal roofing and building projects. Seeing the photographic outcome of the project before it starts builds confidence and motivates the purchase decision.
5 Shorten the Selection and Design Process.
Customers using visualization tools are more willing to buy the options and customizations they fall in love with. With visualizers, the sales discovery process is enjoyable and faster when buyers can try options virtually. This expedites the entire process, and the conversation with your sales team quickly turns from options to how to make the project a reality.
Selection and design time REDUCES by 2/3.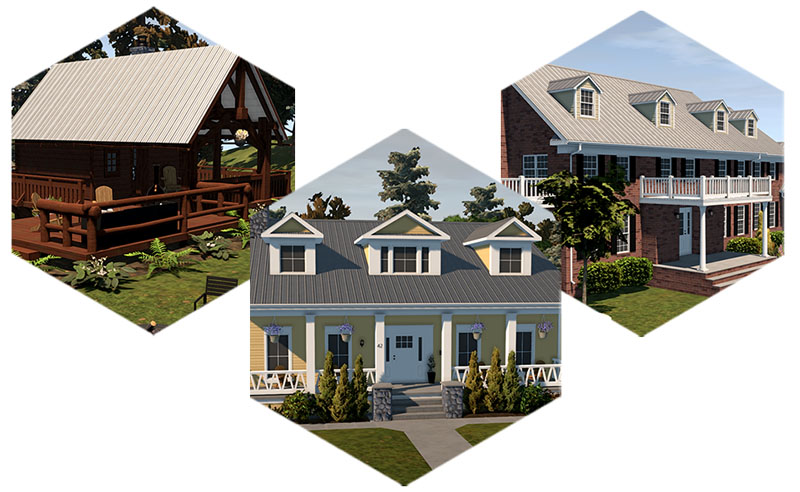 6 Increase Profit with Virtual Design.
Customers using visualization tools are more likely to fall in love with the dream project and spend more for options they fall in love with. Instant photographic visualization and the self-serve aspect of this digital approach cuts down the time spent making the purchase decisions.
Not only will your team spend less time on selection and design, but you will also invest less in physical product samples, build fewer models and spend less time lugging around samples. Less investment in physical assets and a shorter sales cycle decrease sales/design center costs. This delivers real opportunities to increase profits, and refocus sales efforts all while lowering the cost of sales.
7 Integrated Technology Streamlines Back-Office Processes.
Visualization technology can be integrated into the leading CRM, ERP, eCommerce and custom systems. From the moment the prospect is identified to the final delivery of the project, integration lets data entry happen once and flow all the way through the systems for easier management and tracking of every step of the process.
What does all of this mean? Customers get an incredible customer experience and suppliers get a faster, leaner and more integrated sales process. With 2D, 3D, VR/AR and AI-based technologies, there are visualization solutions to attain these significant benefits for metal roofing and building businesses. MR
Renee Kopp is Director of Marketing for Chameleon Power (https://chameleonpower.com/), which is now a part of Hyphen Solutions (https://www.hyphensolutions.com/), and has worked to deliver the value of innovative technology to businesses over the past two decades.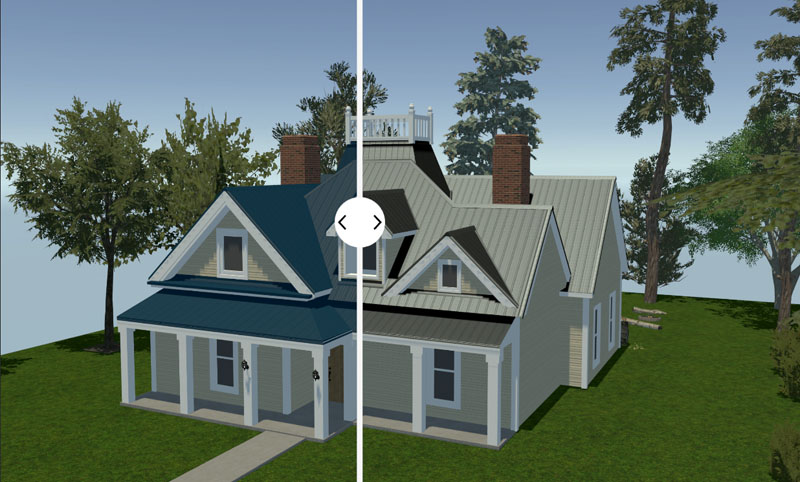 ---