Fifty-six years ago, Angelo Borzillo was an employee of Bethlehem Steel, an American steelmaking company in Pennsylvania. For most of the 20th century, Bethlehem Steel was one of the world's largest steel producing and shipbuilding companies. Borzillo and his manager, Jim Horton wished to find a better way to combat corrosion of sheet metal than the industry's standard of galvanizing with 100% zinc.
Creating Galvalume
They conducted a series of steel coating tests. Ultimately, they combined 55% aluminum with 43.5% zinc (by weight), and, to improve the coating's adherence to substrates, 1.5% silicon. That marked the invention of "GALVALUME®,"a coated sheet steel product ideally suited for most types of roofing with an expected service life at least double of (pure zinc) galvanized-coated components. It was a game changer for the metal construction industry.
By 2021, with 66 licensees on six continents, an annual global production of 11 million tons and a cumulative global production of licensed Galvalume sheet exceeding 220 million tons, the product had generated an estimated annual revenue of more than 10 billion dollars for licensed steel companies alone. Additionally, millions of jobs and additional revenue for downstream processors and the steel construction industry worldwide are attributed to the product.
Metal Construction Hall of Fame Inductee
Now 89, Borzillo was recently named to the Metal Construction Hall of Fame, an industry award granted to individuals who have significantly impacted the metal construction industry through their innovation, efforts and leadership.
Borzillo's long-time colleagues, close friends and mentees, Arif Humayun, president of BIEC International Inc., and Rob Haddock, founder of S-5! and charter inductee to the Metal Construction Hall of Fame recently accepted the award on his behalf.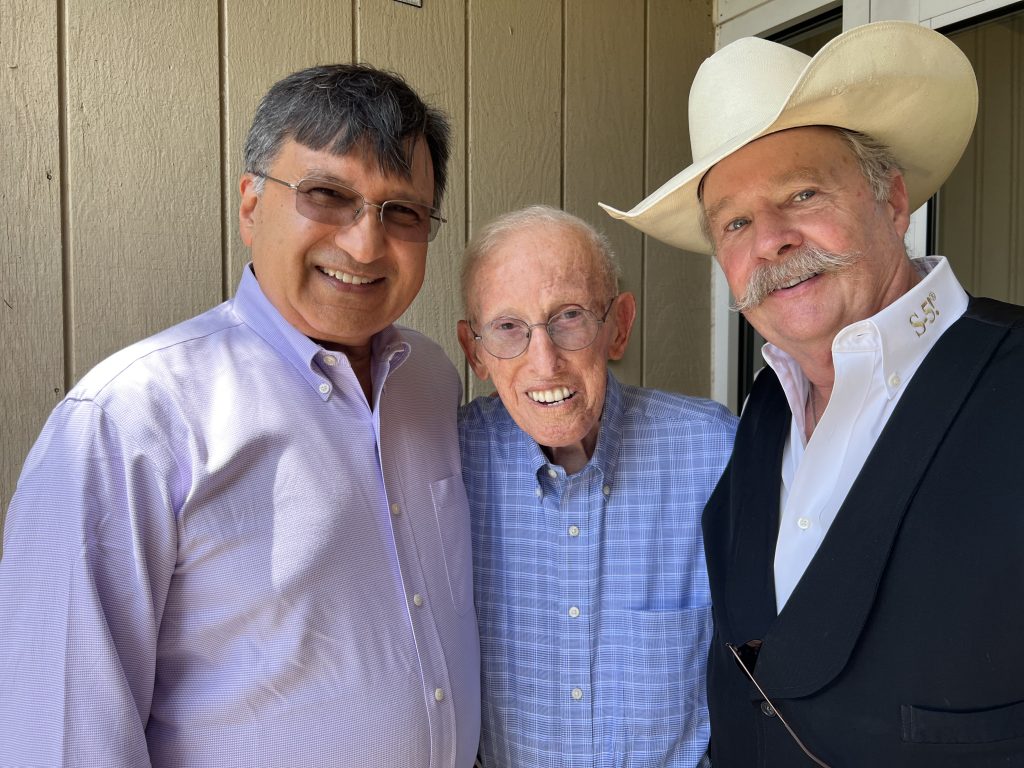 Humayun's relationship with Borzillo began in the 1980s when Humayun first worked as a research engineer at Bethlehem Steel Homer Research Labs.
"When I started my career, Ange (no one called him Angelo) had moved to BIEC, and Galvalume sheet technology had been commercialized," said Humayun. "Ange focused on licensing the technology globally, and I focused on product development and on resolving issues related to prepainted Galvalume sheet, which had been withdrawn from the market due to technical issues in 1978. Prepainted Galvalume sheet was reintroduced to the market in 1982 and was instrumental to further progress for this product. We worked together over the span of more than four decades and supported each other's goals."
"Ange is incredibly humble and quick to acknowledge the support he received from colleagues in the development of Galvalume sheet," continued Humayun. "He always said, the best days for Galvalume sheet were ahead of us. Initially, I was not sure what he meant, but now I understand."
"It is a distinct honor for me to receive the Metal Construction Hall of Fame induction on behalf of my mentor, Angelo Borzillo," said Humayun.
Intro to Galvalume
Borzillo's work on Galvalume sheet inspired his involvement with many industry events and associations including the Metal Construction Association (MCA). At an meeting in the 1980s, MCA member Haddock, now CEO of S-5!, had been operating a metal construction contracting business.
"The first time I heard the word 'Galvalume' was about 1975," said Haddock. "I was ordering a building from Kirby Building Systems for a job. The sales guy asked, 'Do you want galvanized or Galvalume sheeting?' I said, 'What's Galvalume?' He responded, 'Well, it's like galvanized, but has some aluminum in it. It's supposed to be better—same price.' I was 21, but that statement stayed with me for life. I thought to myself, who doesn't want better for the same price? Decades later, when creating S-5!, my ethos became 'better for less'—everyone wants better, especially when it doesn't cost more ."
Ange Borzillo: A Wonderful Mentor and Colleague
"Then in about 1985, 10 years after I first heard of the product, I was introduced to Ange Borzillo at an MCA meeting (he always attended MCA meetings). I was fairly new to the industry at the time, and I was awe-struck that I had just met the inventor of Galvalume sheet, which by that time was sweeping the metal building market."
"I got to know him very well in the years and decades that followed," continued Haddock. "From the first day we met, he treated me with respect and took me under his wing. He might have been a genius working for a big outfit, but he was always a regular guy and unassuming gentleman. His approach made a lifetime impression on me. Humble is the word that best describes him."
"Ange was never a guy to beat his own chest, but always gave heartfelt and sincere credit to others. When I would introduce Ange to any number of folks as the 'inventor of Galvalume sheet,' he would always stop me dead in my tracks and say, 'co-inventor, Rob'—giving due credit to his colleague, Horton. I will always deeply value Ange Borzillo as a role model and dear friend."
"He taught me never to give up no matter how difficult the struggle," said Haddock. "He would tell me about his early challenges in the experimental and inventing process. Through Ange, I realized struggles were part of the process. In the early days of S-5!, I was told many times: 'there is no market for this,' or 'it cannot be made for any reasonable cost.' What if I had quit? Ange inspired me to keep on keeping on."
"There is nobody who deserves this honor more than Ange," continued Haddock, "and I am honored to present it in person with my colleague, Arif."
Borzillo is the part of the 10th class of inductees to the Metal Construction Hall of Fame, first originating in 2012. After many years of having worked in a variety of roles at Bethlehem Steel and BIEC, he retired in 2002. Today, he spends his time at home near Philadelphia with his wife, Lucia. MR