Englert was founded in 1966 by Herb Englert when he saw the opportunity to open his own gutter business. He lacked the capital to get started, but a successful investor believed in the business and gave him the money. Englert pioneered the concept of a "total system," selling not just gutter materials, equipment, and accessories, but also support materials including color cards, literature, and machine maintenance.
Herb's success enabled him to repay his investor, but he was refused. "Pay it forward," he was told. "Help others become successful businessmen and we'll all be better for that." Herb built his business on the foundation of helping other businesses grow, and Englert continues that tradition today.
Our MetalMan roofing and gutter machines, as well as the technicians and support included with every purchase, are a big part of that. We offer a wide array of gutter machines, seamers, and fixed- and multi-panel roofing machines to meet the needs of every roofer. We recently introduced the Series 56X gutter system. It's a large capacity gutter that looks like a 5″ gutter but performs like a 6″. Response from customers has been good and they're looking forward to purchasing the machine and growing their business.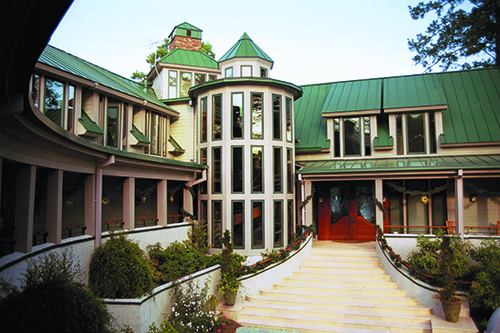 From the time a new machine is received at our warehouse in New Jersey, our technicians go over every inch of the machine to make sure it's in perfect condition for our customer. First, the machine is fitted with the dies for the requested profile. Then it's calibrated, lubricated, and tested before it's shipped to the customer. We also make sure our customers are properly trained in machine operation, maintenance, and safety so the machines can perform at their best. Our machines are designed for experts, so we offer a total package of support, including a mobile service force, machine training, marketing support, and warranties.
And our techs aren't just there at the beginning of a machine's life. We're there to help our customers service their machines if necessary. Usually customers will bring their machines to us, but our technicians also have the ability to travel to them if necessary. We always stock Englert parts, so if you bought a machine from us, it can be fixed immediately. But as long as you're a customer, we'll even fix machines that you didn't buy from us. It's all part of our mission to give our customers the tools they need to succeed.
Metal of Honor Awards: 15  |  Website: www.englertinc.com  |  PHONE: 800-364-5378